Kindlespark aims to be a social enterprise that serves a platform connecting tutors who want to do good, to every student who needs and requires tuition - regardless of their socio-economic background.
---
how we bring value
Affordable tuition for all
Tutees pay a subsidised fee to cover their own online one-to-one tuition session and to subsidise the session of another low-income student.
Free tuition for underprivileged
We also connect students directly to tutors who are willing to teach on a pro-bono basis.
Free homework help for all
All students and parents of students between Primary 4 and Pre-tertiary levels can submit questions and our network of tutors will help solve them for free, no strings attached!
---
Kindlespark in numbers
Benefitting Organisation: Marsiling Cares Community Link
Number of tutor-tutee pairs matched to date
45
Number of low-income students currently in our program
30
A registered social enterprise under raise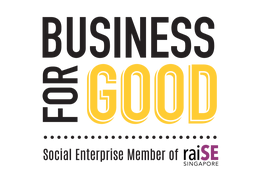 ---
hear from our students
The one to one tuition has helped my chemistry improve significantly, i can finally understand chemical equations and bonding! The tutor always stopped to ask if i had any questions or if i understood the concept being taught and he was very helpful and understanding and always tried to help me to understand things by using examples.

I would recommend KindleSpark for the really effective tuition despite it being online.

-Sahana Farleen (CHIJ Katong Convent, Secondary)
tutee pricing
Primary School: $20/h
Secondary School: $25/h
JC/IB level: $30/h
tutor remuneration
Primary School: $10/h
Secondary School: $15/h
JC/IB level: $20/h
* Note that we are temporarily suspending paid tutor signups. Do join us as a probono tutor today!
The $10 proceeds will go towards cross-subsidising another low-income tutee's fees and for expanding Kindlespark's reach
---
faq
| | |
| --- | --- |
| GENERAL | |
| How will tuition be conducted? | Tuition will be conducted on a one-to-one basis via the video conferencing platforms such as Zoom or Bramble |
| FOR TUTORS | |
| How long do I have to commit? | We highly recommend that you commit at least until the end of an academic year to minimise disruption to the tutees' academics |
| Can I switch my paid/pro bono status as and when I like? | Generally, no. Please indicate carefully upon signup and requests for changes will be approved on a case-by-case basis |
| FOR TUTEES | |
| I am an low-income student - what should I prepare before registering for free tuition? | Please prepare proof of Financial Assistance (eg MOE Financial Assistance Scheme (FAS) or MOE Independent School Bursary (ISB) for the coming academic year 2021). We also accept proof of Financial Hardship (eg Loss of household income). |
| I am a paying tutee. How does the referral programme work? | When your friend joins Kindlespark as a paying tutee, he/she must indicate your full name during registration. Your friend will be entitled to $5 off his/her first session, after which you will be entitled to your $5 discount as well. There is no limit to the number of tutees you can introduce. |